Real power generating wind turbine model that can be operated by fan or natural wind. To generate the power in a room/classroom (indoor), just put this turbine in front of a table fan. This turbine can generate sufficient power to brighten some LEDs. 5 LEDs and 1 propeller are provided with this wind turbine model so you can use a propeller or LED combination with this wind mill model.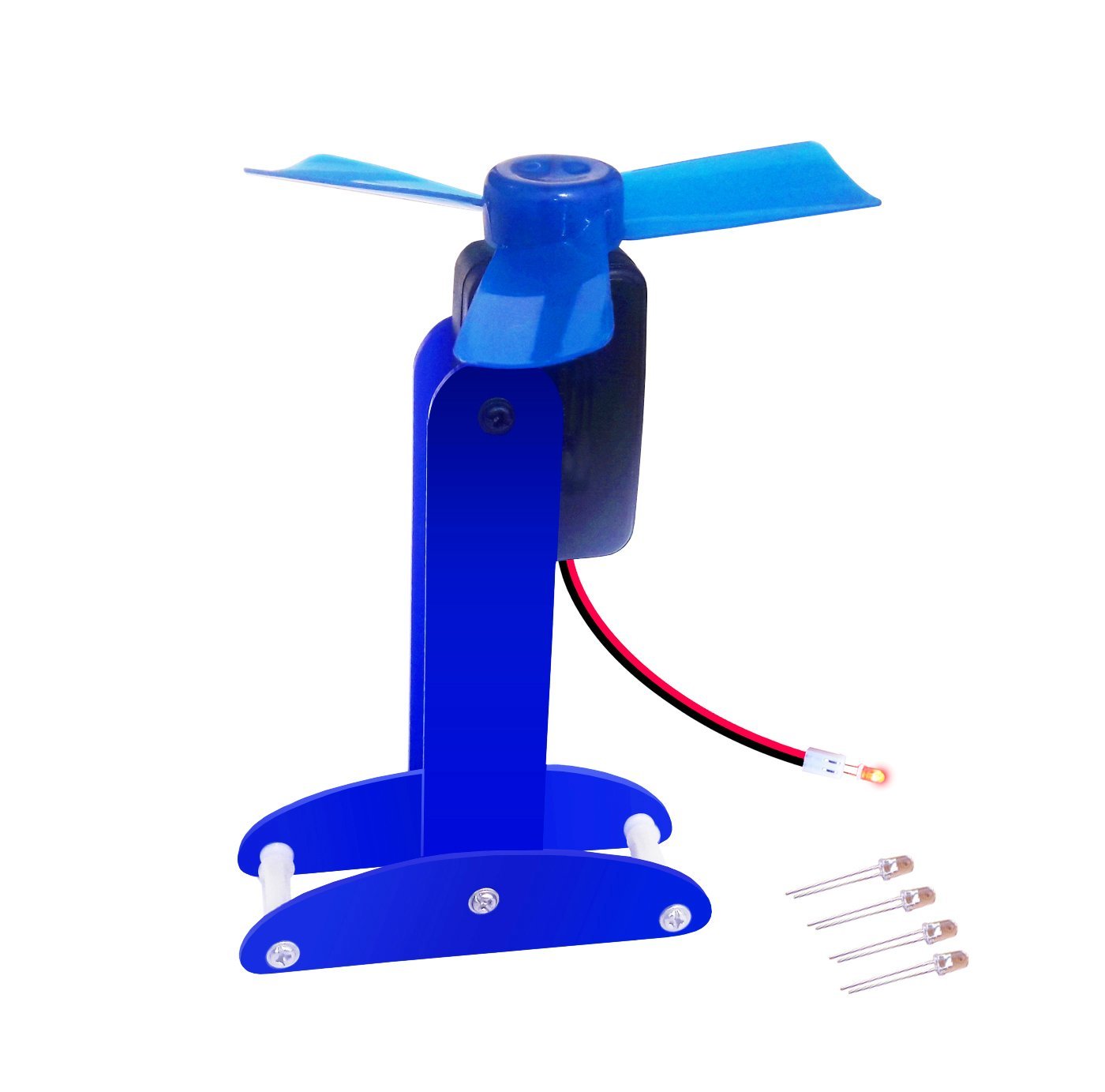 The wind turbine tower and nacelle can be adjusted according to wind direction. To produce the power from the wind of a ceiling fan, just adjust the propeller direction upward and enjoy the power generation.
You can also generate the power using natural wind (outdoor) by attaching this turbine to your cycle for more fun.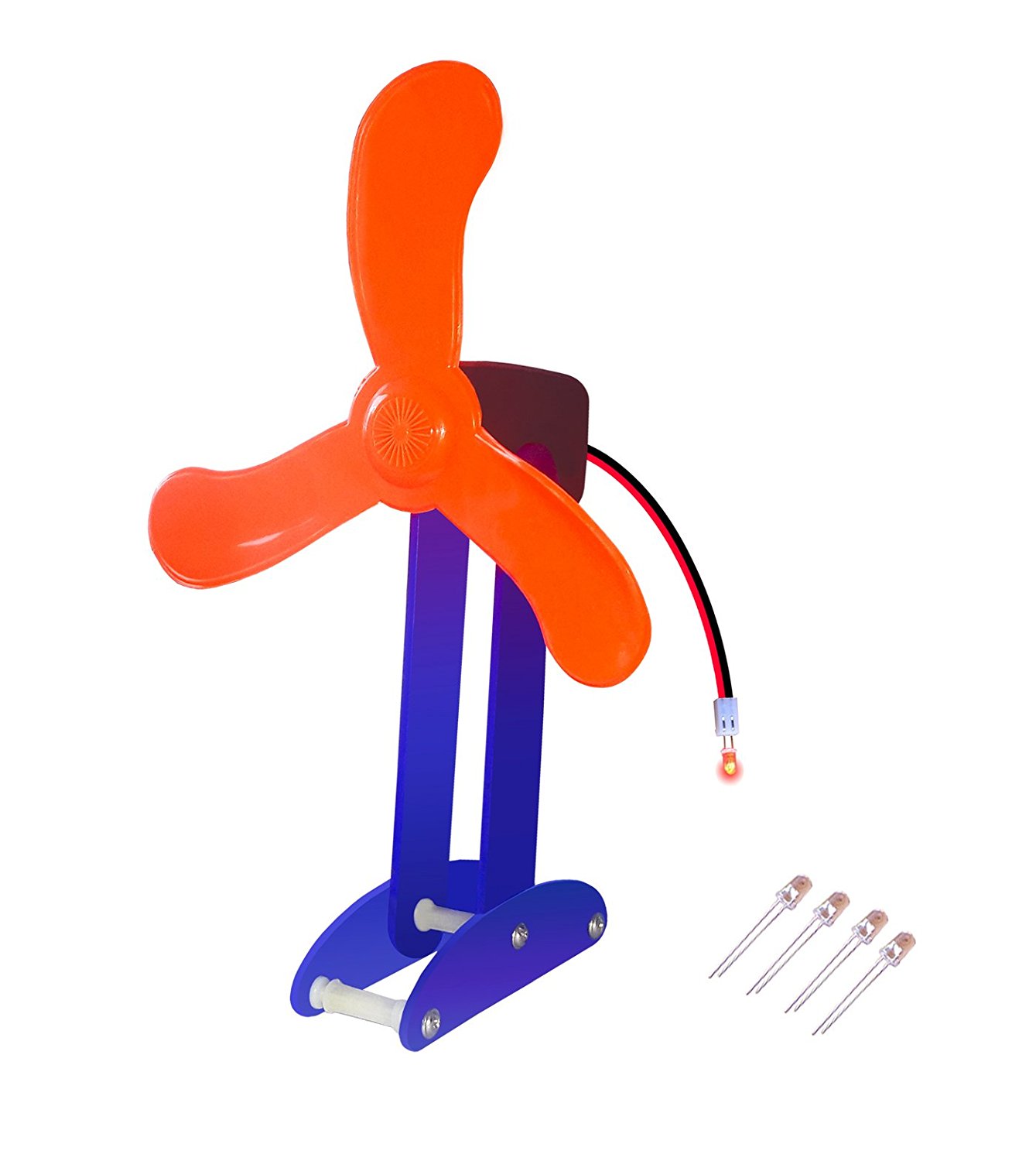 Features:
Real power generating wind turbine model

Can generate sufficient power to brighten LEDs

Best project kit for science/school project

Generate power using fan (Table fan/ceiling fan) wind

Attach this turbine with your cycle for more fun